Public Administration Reform: Violation of civil servants' rights – The case of Mirsad Đurđević – Lack of security and legal protection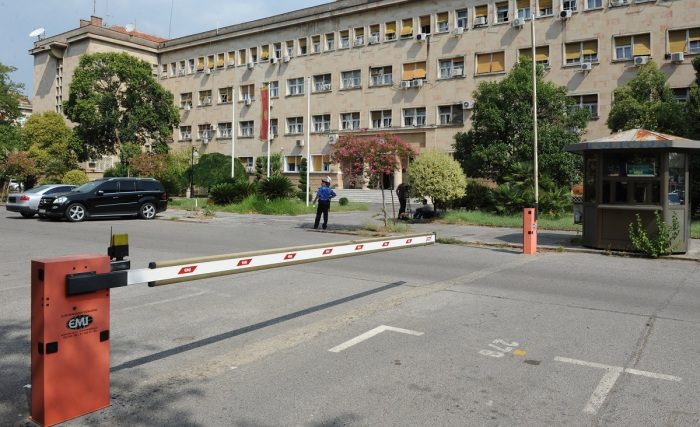 Mirsad Đurđević worked as a senior adviser in the Interior Ministry, for seven years. Most of this time he spent in the regional unit Pljevlja, while also helping out in Tivat and Bar. However, he never received his decision for a permanent job. In early 2015, he lost his job. That year, in February, he was handed his dismissal notice. A few months later, his position has been fulfilled by another civil servant, on the basis of internal competition.
"I was discriminated against on political and religious grounds. My labor rights were often violated", said Mirsad Đurđević in an interview with the Centre for Investigative Reporting Montenegro (CIN-CG). He is now unemployed.
He claims that he was the only officer of the Regional Unit Pljevlja without a permanent working status, after so many years. He announced that he will seek the protection of his rights before the competent institutions. He added that he was replaced by a person who does not meet the required qualifications, by the decision of mayor Miomir Borović.
Ministry of Interior responded to CIN-CG that Đurđević had the same treatment as other officials, and that his remarks were not "legally and formally justified".
Đurđević, however, points out that he was discriminated in the course of his work as well.
"I was not assigned in accordance with my qualifications in the Rulebook on systematisation and organization", he says.
The former official said that the problems continued when he was sent to assist in regional offices in Bar and Tivat. "From June 2013 to June 2014 I was delegated to help out due to lack of personnel in Bar. I never had an official decision regarding this, although I have requested it", said Đurđević.
Đurđević also claims he did not received compensation for six months, which was due to him since he was reallocated. "I never received the Decision that stated that I am entitled to a monthly fee of 350 euros and 50 euros per month for use of the private car for official purposes, due to reallocation. Also, the fee that was regulated by the Decision was never paid", he explained.
CIN-CG has received clarification from the Ministry of Interior that Đurđević did not receive a formal decision on transfer due to reasons of urgency, emphasising that he voluntarily agreed to work there for less working hours. "Therefore, the Bureau for Legal and Personnel Affairs of the Ministry of Interior did not receive a proposal for the adoption of decision", according to MUP. The Ministry of Interior claims its not true that while working in Tivata, Đurđevi was entitled to compensation for the use of private vehicle for official purposes.
Basic court in Pljevlja ruled in favor of Đurđevićev, but later this decision was challenged in the High Court on the grounds that the Labour Law cannot apply to civil servants.
NGO Institute Alternative (IA) has characterized Đurđević's case as "a specific violation of civil servants' rights" in the initiative they sent to the new Minister of Interior, Goran Danilović, this month.
IA, which deals with public administration reform, analysed the amendments of the Civil Service Law. They warned that even the proposed legislative amendments allow the continuation of old practice by which the senior officials have the discretion to appoint candidates who have not been selected as the best ranking during the testing process.
They also warn that the proposed regulations do not prevent political impact on employees in state administration. Categorisation of official positions has not been done precisely. In practice this means that there is no clear line between political and professional positions in state administration, which has been a problem until now.
Ministry of Interior has the biggest number of civil servants, also being the most problematic when it comes to the rights of employees. IA points out the problem of internal ads through which the Ministry of Interior employed a large number of employees for a definite period of time. "According to our findings, there are civil servants who worked for more than 15 years on certain positions, but never receiving a decision on permanent job, but when their positions were advertised, they practically lost their jobs," stressed IA.
Đurđević addressed both the former Minister of Interior Raško Konjević, as well as the current, Danilović, several times regarding violation of his rights, but never received a reply.
Temporarily employed particularly vulnerable
Milena Milošević, IA's public policy researcher; says that Đurđević's case illustrates how the negligence and irresponsibility of the state administration can affect the citizens. She points out that temporarily employed persons are particularly vulnerable in the public administration. "We warned the authorities that having a large number of temporarily employed civil servants is contrary to law, which is also noted by the State Audit Institution", she explained.
Milošević says that the Ministry of Internal Affairs, where Mirsad was employed, takes the lead in the number of those that are temporarily employed.
She has said that the Government preempted the outcome of the selection process for the jobs that were filled out for a temporary period, by publishing its "controversial information" from 2013, enabling Đurđević's colleagues to sign up. "Although these colleagues were unfairly privileged compared to other interested applicants, Mirsad was discriminated against. Therefore, this is an example of the way in which bad practices in our administration multiply, and later are "swept under the rug", she said.
Ministry of Interior, however, claims that all candidates had equal status in the recruitment process: "Vacancies were publicly advertised and the process implemented by the Human Resources Management Administration. None were promised nor provided with resolution of employment status, because the ads were open for any candidate who meets the requirements, and each candidate had equal status and employment opportunities", MUP responded to the questions of CIN CG.
Milošević commented and Đurđevićev's transfers from one regional unit to another. Even if they issued a decision on such an assignment, she says, this practice would be questionable because, only permanently employed can be shifted from unit to unit, and have the right to return to their previous work place.
Author: Ana Komatina
Article originally published at the website of the Centre of Investigative Journalism
This article was prepared with the EU-funded project "Civil Society for Good Governance: To Act and Account!", implemented by Institute Alternative, Centre for Investigative Journalism of Montenegro, Bonum, Novi horizont and Natura. The contents of this article is the sole responsibility of its authors and in no way reflects the stances of the the EU.