Despite warnings that the delay of court proceedings multiplies the costs that state is paying for its mistakes, Protector of Property and Legal interests files even non-allowed revisions before the Supreme Court.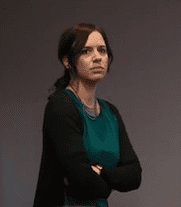 From a total of 94 revisions that the Protector has filed, almost half of them – 43 have been were rejected as unfounded, while 11 revisions have been dismissed as non-allowed.
Institute Alternative has concluded this by searching judicial decision on revisions filed by Protector in the capacity of defendant, on behalf of the state, which have been published at the Supreme Court website.
We remind that the revision is an extraordinary legal remedy that can be filed against the final judgment brought by second-instance court. Law on Civil Procedures, which regulates revisions, states that revision is not allowed in property disputes if the value of the object in dispute as stated in the claim submitted by the plaintiff does not exceed the amount of 10.000 Euro. Despite this clear legal norm, this institution has filed 11 such revisions.
A total of 28 revisions were adopted, which equals to 35%. Out of that number, 15 cases have been remanded to the first instance court, while in the other 13 cases the lower court decisions have been overruled.
Institute Alternative has researched this sample with efforts to further clarify the functioning of the Protector, which is extremely important due to the already diagnosed low accountability of public administration and high costs which citizens have to pay for it.
The latest report of the Protector of Property and Legal Interests, however, does not provide real insight into the effectiveness of this institution: its largest part is consisted out of tabular presentation of disputes, without further explanation. In addition, the annual reports for 2012 and 2013 were not submitted to the Government, which not only constitutes a violation of the legal obligation of reporting and serious objection to transparency, but it makes the comparison of institution's effectiveness by years almost impossible.
We remind that the recent State Audit Institution report has shown that in the period from 2012 – 2015 over 70 million have been paid for the cost of execution of court decisions against the state and its institutions, out of which 30.25% was spent on litigation costs, 11.20% on the default interest and 4.76% for the execution of court decisions.
Institute Alternative will, together with partner NGOs Center for Investigative Journalism, Bonum, Natura and New Horizon, within the project "Civil Society for Good Governance: To Act and Account!" which is supported by EU, dedicate special attention to the issue of accountability in public administration.
Aleksandra VAVIĆ
Public Policy Researcher