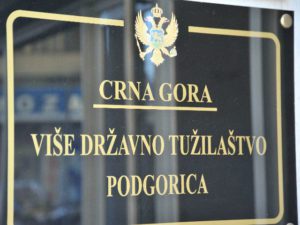 Suggestions that we have prepared are a result of the research conducted in the area of criminal justice system's inter-institutional cooperation.
We particularly emphasize our discontent with the conditions for the appointment of the Chief State Prosecutor and the specific requirements for the Director of the Basic and the High State Prosecutors' Offices (Articles 35 and 39). It is completely incomprehensible why the Government decided to draft a solution that favors career prosecutors and prohibits judges of the Supreme Court, university professors, and lawyers from applying for this position, especially when taken into consideration that the current Prosecutorial Council nominated a Supreme Court judge for the position of the Chief State Prosecutor, and that in the previous (unsuccessful) process of appointment, a lawyer received the majority of votes in the Parliament. With its newly adopted decision, the Prosecutorial Council has demonstrated the understanding that there are lawyers outside the prosecutorial structure, which have the capacity to carry out leadership functions within the prosecution. Therefore, it is unclear why the Ministry of Justice insists on a different solution. It is necessary to amend the proposed conditions in a manner which will prescribe a requirement of minimum of one year working experience in the legal profession.
When it comes to evaluation, state prosecutors of the Chief State Prosecutor's Office and the directors serving a second term of office are excluded from the regular performance appraisal procedures. A particular downside to this solution is that the Draft Law did not provide for monitoring of implementation of the Work Program which contains a vision of the organization of work of the State Prosecutor's Office, and which was one of the criteria for electing directors.
Furthermore, we have noticed a tendency of excluding members of the Prosecutorial Council from among eminent jurists from all the commissions and other working bodies of the Prosecutorial Council. This practice makes senseless their role in the Prosecutorial Council, while all the work remains in the hands of the state prosecutors.
We believe that for reasons that are well known, this Law needs to prescribe an obligation to the State Prosecutor's Office of submitting to the Parliament special six-month reports (to be submitted until the end of August for the past six months and by the end of February for the previous year) on the conduct of the state prosecution in cases with elements of corruption and organized crime. The absence of more regular reporting to the public and to the Parliament is evident in the context of the Article 131, which stipulates the obligation of drafting special reports but only for the purpose of reporting to the European Union and to the international organizations.
Our comments in entirety can be found here (in Montenegrin only)