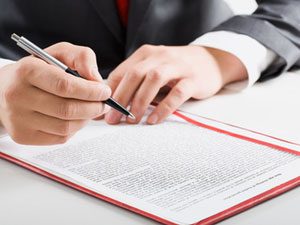 Although the Law on Public Procurement provides that the annual total value of purchases generated by direct agreement between the authorities and the bidder, may not exceed 10% of executed budget for procurement of seven local governments in the 2013 exceeded this limit, thus violating Article 30 of this Law.
After examining the reports on public procurement in the 2013, we see that the municipalities Andrijevica, Budva, Cetinje, Danilovgrad, Kotor, Mojkovac and b are violating the legal limit on the use of direct agreements. Municipalities of Bijelo Polje, Nikšić and the capital Podgorica failed to even allow access to these reports via the requests for free access to information.
Percentage use of direct agreements in 2013 was the highest in Andrijevica and amounted to 43.39%, followed by Mojkovac with 42.63%, Danilovgrad 33.11%, Budva with 24.3%, Žabljak 15.43%, Kotor 10.67% and Cetinje 10.28 %. Municipality of Plav conducted all of its procurements in 2013 (which in total amounted to 23,180€) using the direct agreement. The reason for this, as stated in the amendment of the report on public procurements of the municipality, is that funds for the capital budget are focused on payment of outstanding liabilities arising from credit arrangements.
Direct agreement is at least transparent procurement procedure whose use should be restricted, and allowed only in exceptional circumstances, with the obligatory explanation and disclosure of concluded contracts on public procurement portal.
Municipalities breached the article 118 of the Law on Public Procurement, which binds the contracting authorities to submit the annual reports on procurements to the Public Procurements Administration by the ned of February. Thus, the municipalities of Berane, Žabljak and Danilovgrad were late in submitting these reports.
Jovana MAROVIĆ
Research Coordinator