"Our Administration" network counts three more members: Women's Safe House, Lucha Institute and Ul-info. With them, we are expanding our expertise and bringing in fresh energy that will provide us new topics and research perspectives.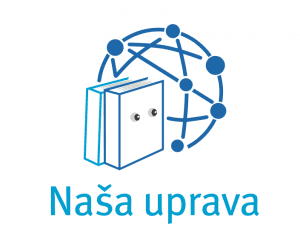 Goals of the network "Our Administration" are to participate in independent monitoring of public administration reform and further strengthen civil society in Montenegro to participate in the reform process.    
Members of our network are non-governmental organizations working with issues of accountability, transparency, efficiency of public administration, service delivery, or, in the broader sense, areas of good governance and public administration reform.
Partners will soon have the opportunity to attend a workshop on monitoring public administration reform as well as attend network meetings to consider further joint initiatives and activities.
"Our Administration" network was created within the framework of the project "Civil Society for Good Governance: To Act and Account" funded by the European Union within the Civil Society Facility and the Balkan Trust for Democracy (BTD) project, the German Marshal Fund (GMF) project, and is implemented by the Institute Alternative, Bonum, Natura, New Horizon and the Centre for Investigative Journalism.
Institute Alternative Team