Institute Alternative research shows that more than half of the citizens consider state institutions generally corrupt while institutions directly in charge of addressing corruption are mostly perceived as ineffective.
"Institutions dealing with corruption issues in public institutions are mostly perceived as protecting the interests of ruling parties' officials," stated President of the IA Managing Board, Stevo Muk during the press conference.
IA presented the results of the public opinion survey "Citizens' Attitudes on Corruption", conducted on November 7-12, by Ipsos Strategic Marketing for this NGO.
The research was done by the "face to face" method on a representative sample of 1,044 respondents.
Muk stated that when it comes to Montenegrin citizens' awareness of institutions directly in charge of solving corruption problems in public institutions and impartiality of these institutions with regard to which political option the actors belong, there is a certain mistrust that all participants of political process are treated equally.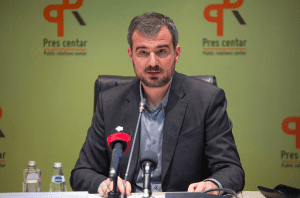 "Almost 40 percent of the citizens believe that the ruling parties' representatives are treated more favorably than other persons," noted Muk.
Regarding the Agency for the Prevention of Corruption (ASK), he stated that the survey results showed that only 22 percent of respondents consider that ASK treats all officials and public servants equally, regardless of party affiliation.
Further, Muk pointed out that nearly a quarter of the citizens – 24 percent, have not heard about the Agency at all.
"Contribution of this institution to the fight against corruption is not recognized by 44 percent of Montenegrin citizens – and if we count out those citizens who have never heard of the Agency as many as 57 percent of them do not consider that the Agency has contributed to the solving of corruption issues," elaborated Muk .
Speaking about the impartiality of the Special State Prosecutor's Office (SDT), Muk stated that more than half of the citizens (53 %) consider this institution to treat more preferably public officials currently in power.
"Most Montenegrin citizens do not consider that this institution has contributed to the fight against corruption and organized crime (56%), while the fifth does not recognize any contribution at all of SDT to the solving of this problem," Muk said.
He assessed the citizens' attitudes and opinions shown by the research as worrisome and somewhat cautionary.
According to Muk, citizens' attitudes show that SDT and ASK have failed to credibly convince citizens in their impartial acting.
"We consider that citizens' attitudes represent a strong demand for these two institutions to get much more dedicated to the fight against corruption at the highest levels of government and among the government officials, which was the basic idea and goal of their establishment," stated Muk.
Ana Đurnić, public policy researcher at IA, said that more than half of the Montenegrin citizens consider that corruption is present in state institutions as well as in the processes within their remit.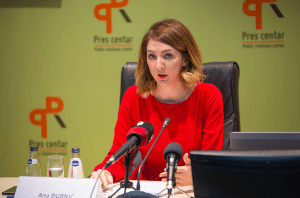 As stated by Đurnić, between one fourth and one fifth of citizens consider these institutions very corrupt.
She stated that the institutions involved in the process of privatization of state property received poorest rating, with 30 percent of citizens saying that the area is very corrupt.
Đurnić said that among the citizens of Montenegro there is opinion that the state institutions are significantly corrupt.
"70% of citizens consider health care providers very corrupt, 67% of them consider the police to be very corrupt, 66% consider corruption very present in state property privatization processes, 63% in local government bodies, 63% in urban planning, 59% in public procurement, 56 % in educational institutions, " specified Đurnić.
Speaking about the personal experiences of citizens with corruption, she stated that every fifth citizen admitted giving money or gifts in the past year or doing a favor for a civil servant.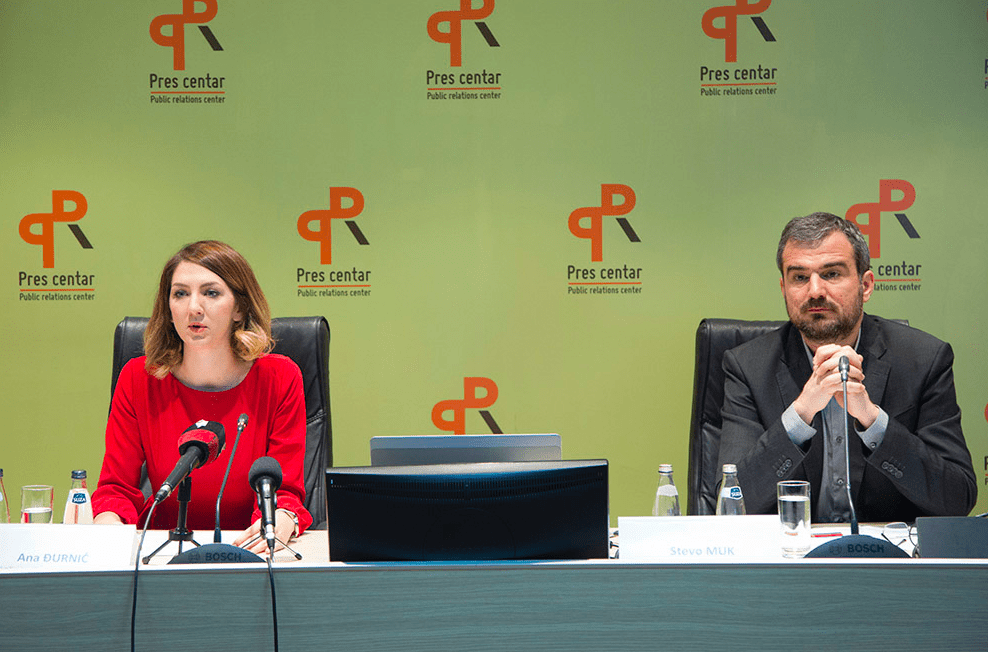 "Although most citizens would not give money to a public servant who asks for it, less than half of them categorically claim they would not do it in any case," said Đurnić.
She assessed that compared to the research data from the previous years, there is neither a constant decline nor a steady increase in how often citizens give money, gifts, or do favors to civil servants.
The event was organised within the project " Towards Qualitative Signs of the Anti-Corruption Efficacy" implemented by IA with the financial support of the Embassy of the Kingdom of the Netherlands.