Certain benchmarks in the process of EU-Montenegro negotiations are not defined clearly enough, so they are subject to free interpretation and monitoring of progress, as assessed at the panel discussion held in Podgorica.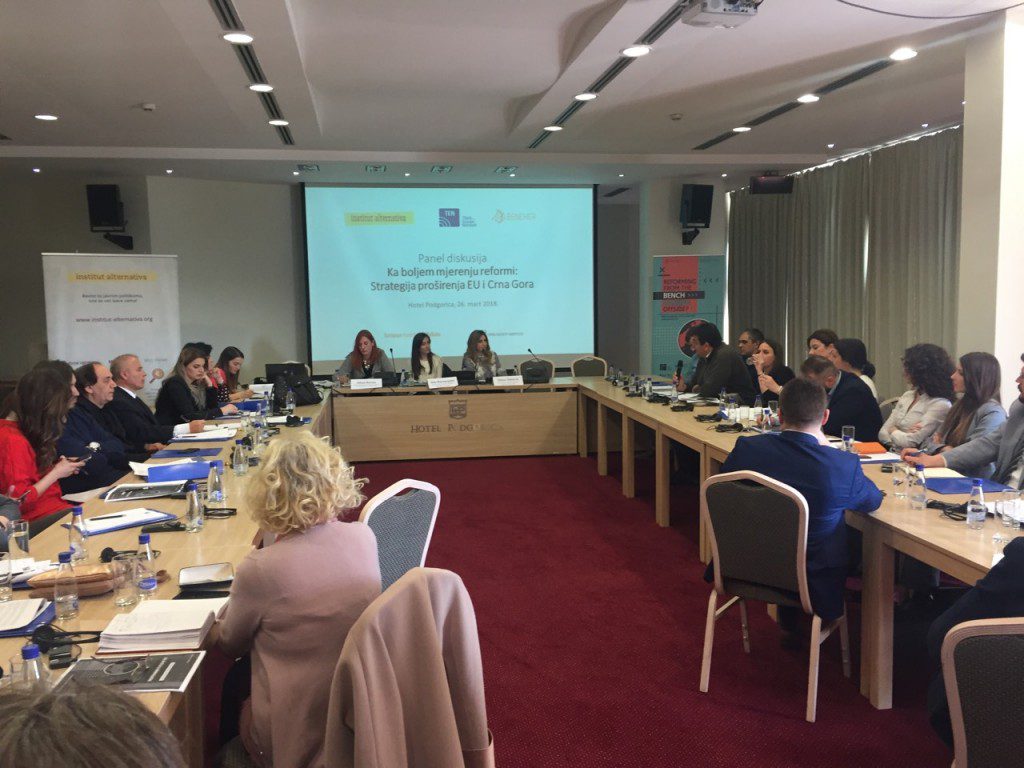 Panel discussion "Towards Better EU Reform Benchmarking: The EU Enlargement Strategy and Montenegro" was organized by the Institute Alternative on March 29.
EU Reform Benchmarking does not confirm the frontrunner status of Montenegro in the absolute sense, if we disregard comparison with other countries in the region facing other types of problems, said Milena Milošević.
She pointed out that the new EU Enlargement Strategy practically confirms that the previous mechanisms and benchmarks have not yielded expected results. Previous mistakes should be overcome in the elaboration of future expert missions, detailed action plans and benchmarks announced in annexes that follow this Strategy.
Milošević highlighted that benchmarks, which should contribute to substantial transformation and democratization, encounter most problems.
She underlined that "Certain benchmarks are not fully developed".
"An example is the request to adopt a joint plan for the fight against corruption at borders. The plan's objectives and activities have never been clearly defined. This approach produces a series of documents – plans envisaging new plans and strategies. As a result, monitoring becomes more cumbersome and the details are hard to follow in a labyrinth of documents"
Poor data management by government bodies is another challenge for monitoring benchmarks which represent concrete requirements which key EU enlargement documents specifically formulate for the Montenegrin authorities, whose conditions for implementation signify further progress along the country's path to EU accession.
"This is best illustrated by the failure of institutions to comply with legal obligations on data collection and systematization of discrimination cases, which should be the key source for assessing progress in achieving antidiscrimination benchmark," said Milošević.
Institute Alternative pointed out that proliferation of different data sources can create vast room for manoeuvre – for both the European Commission and the government, as to how to interpret and present progress in meeting benchmarks.
Jelena Burzan, Director General in the General Directorate for the Accession to the EU in the Ministry of European Affairs, said that the key message of the EU Enlargement Strategy is confirmation of membership perspective.
She added that accession is both political and technical process, and pointed out that despite significant achievements during five years of accession negotiations, there is still much work to be done and there is a need for engagement and devotion of the whole society.
Burzan reminded that there are 83 interim benchmarks in total in Chapters 23 and 24.
"We consider these benchmarks to be fulfilled in one part. Good results have been achieved in regard to legal and institutional framework and we are now devoted to further track record. Bearing in mind that these are areas where the results need to be shown in the period prior to the membership, but also afterwards, I believe that some of the interim benchmarks will become closing ones", she explained.
Burzan recalled that Montenegro, by recent adoption of laws on state aid and competition, fulfilled the last of the 22 opening benchmarks set by the EC in 13 chapters.
She added that Montenegro has been continuously and responsibly working to fulfill 73 closing benchmarks in the chapters to which they refer to, recalling that Chapter 30 – External Relations was closed last year after fulfilment of pertaining closing benchmark. She further noted that all departments are devoted to fulfilling their commitments and in that context she expressed her expectation for reform results to be verified through provisional closing of the negotiating chapters.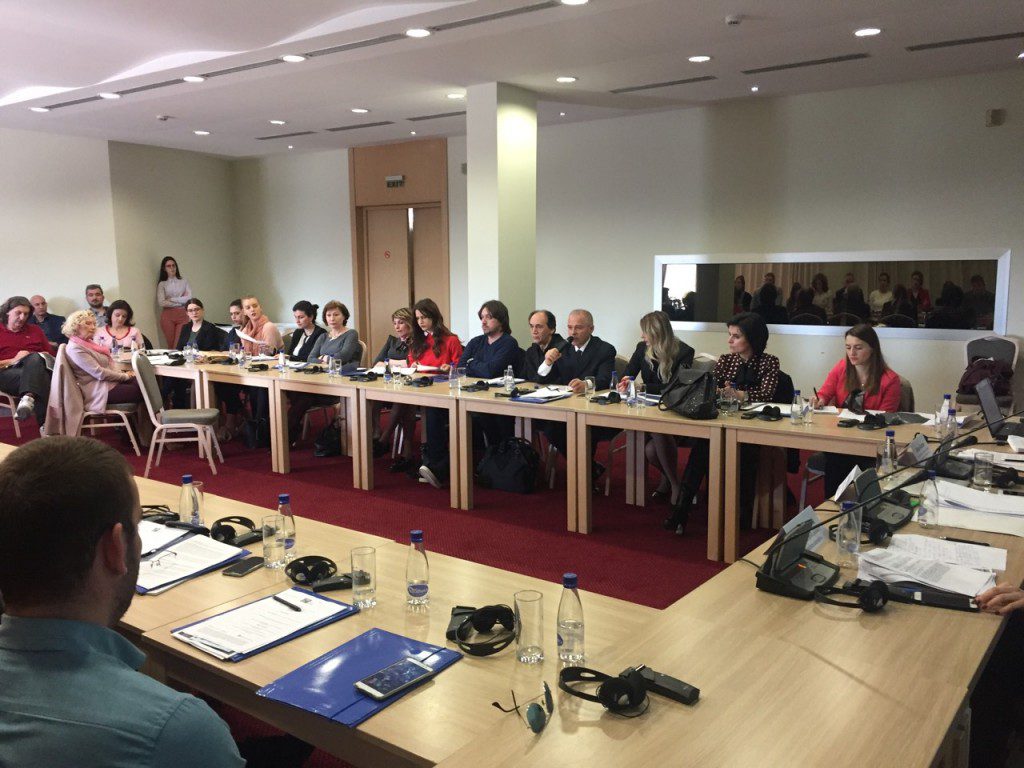 During the discussion, civil society representatives pointed out their unsatisfactory status in working groups for negotiation in certain chapters, as well as the fact that it is difficult to monitor the fulfilment of benchmarks and indicators, which are often reduced to numerical expression of certain activities.
Panel discussion gathered over thirty representatives of state institutions, non-governmental sector, foreign embassies and international organizations.
It was held in the framework of the project "Benchmarking EU Reform – How Effective (BENCHER)", with the support of the European Fund for Balkans, Think and Link Regional Program and the Open Society Initiative.
The project is implemented by the Think for Europe Network (TEN), in cooperation European Policy Center– CEP in Serbia, the European Policy Institute in Macedonia, the Group for Legal and Political Studies in Prishtina, the Foreign Policy Initiative in Bosnia and Herzegovina and the Institute for Democracy and Mediation in Albania, which together with the Institute Alternative comprise TEN Network (Think for Europe). The project's objectives are to explore the effectiveness of the EU's benchmarking system for the Western Balkans.