Commentary for BIRN on prospects of Montenegro's membership in NATO after the NATO summit in Wales, held on September 4-5, 2014.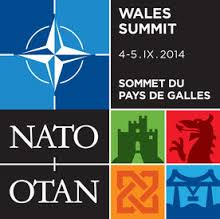 The burning issues in Montenegro still remain the rule of law and the necessity of building integrity institutions in combating corruption and organized crime. Alongside these issues, the reform of the security and intelligence sector has also been set as a serious, and not only declarative condition for receiving the invitation for NATO membership and we should take advantage of this integration process. However, it is necessary that the NATO specifically formulates the mandatory outcomes in this area, in order for the following year to be used for the activities of the Government and the judiciary in this regard.
One should not have any doubts whether the decision on the invitation to join NATO is a political decision, which, among other things, is a reflection of the geopolitical situation – as confirmed by all previous waves of enlargement, during which countries of varying degrees of reform of the system of defense and security were accepted. Let me point out to the examples of Albania and Croatia, bearing in mind that the latter was accepted with Sanader as the Prime Minister at the time when the reform of the Croatian intelligence sector was not completed.
Additionally, one needs to be realistic about the level of implemented reforms required for the membership to NATO, because, unfortunately, the level that meets NATO's criteria cannot and must not be satisfactory for citizens of Montenegro. Security and defense sector reforms implemented in the framework of the MAP were indeed dynamic, but the nature of the reforms NATO is focused on is more concentrated on the functionality of the system and synchronization with other NATO member states, i.e. interoperability, rather than the internal accountability, transparency and ideological neutrality. And those are precisely the problems of our security and defense sector.
In other words, I do not believe that the key reason for postponing the invitation for membership was dissatisfaction with the level of implemented reforms since the requirements are not that demanding and the sector in question has rather small capacities to be considered problematic. On the other hand, Montenegro's sincerity and commitment to the Euro-Atlantic family needs to be retested and confirmed, keeping in mind the relations with Russia, as well as slightly less than a half of the Montenegrin population that opposes membership to NATO.
Dina Bajramspahić
Public Policy Researcher