Two hour lecture of Dragan Đurić, PhD, was held on Monday, May 26, 2014, within the framework of the Public Policy School. ProfessorĐurić spoke about coordination of public policies in the Montenegrin public administration.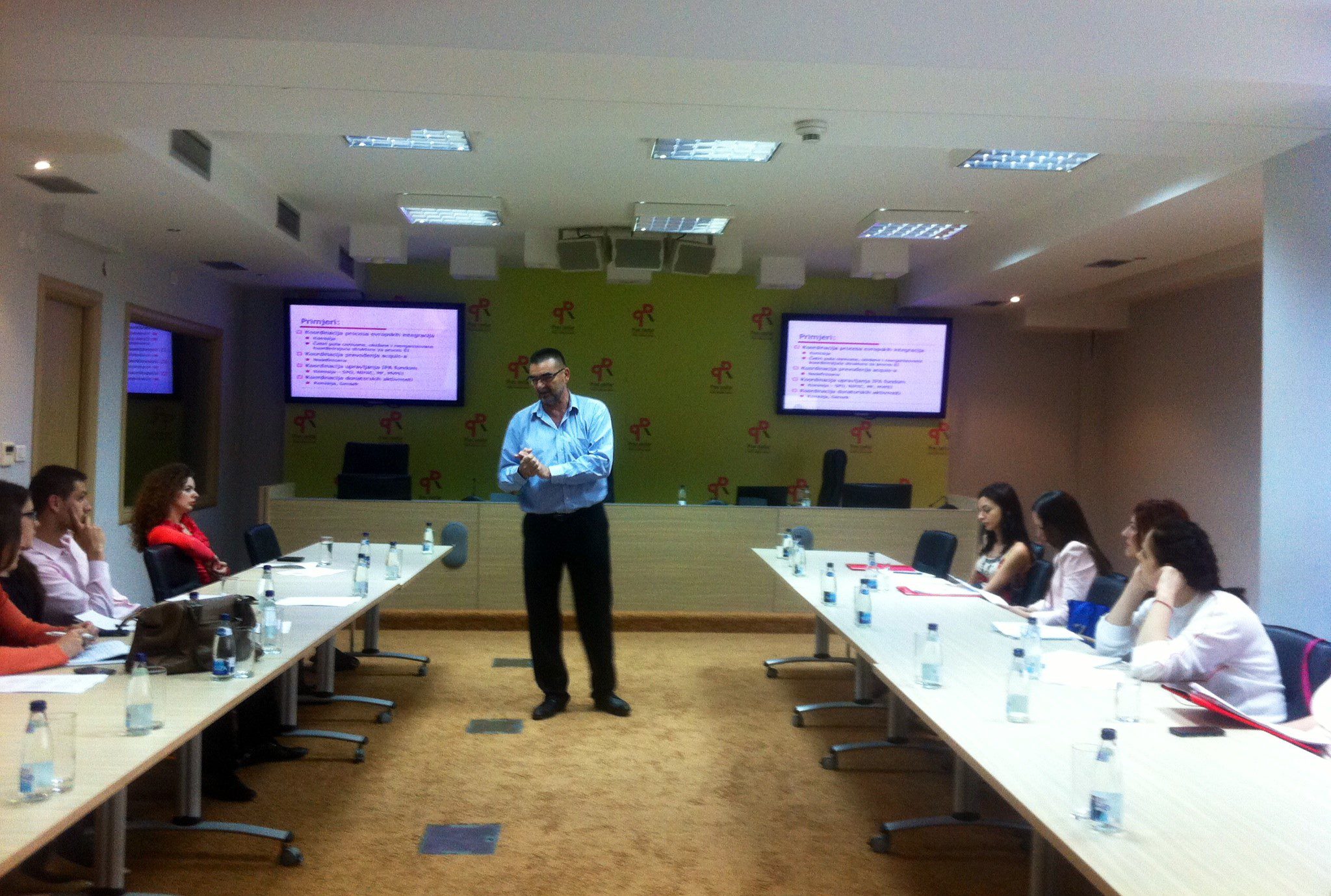 This topic encompassed the question of concept of coordination, assessment of coordination system in the Government of Montenegro in the theoretical sense, with reference to SIGMA's findings on the situation in this area, as well as the analysis of coordination through four specific examples:
Coordination of the process of European integration since 2003 until today (translation of Acquis, preparation of the Questionnaire, preparing for negotiations, etc;
Coordination of donor activities and IPA;
Development Strategy;
Public administration reform.
Special attention was given to the characteristics and importance of the concept of "good governance".
Public Policy School is the project supported by the Commission for Allocation of Revenue from Games of Chance and implemented by Institute Alternative (IA) in collaboration with Centre for Research and Monitoring (CeMI).