All members of the Operational Team from the civil sector resigned today from the membership of the Government's OGP Operational Team.
Four members of this working body from the civil society organizations – Boris Marić, Dina Bajramspahić, Milica Kovačević and Vuk Maraš resigned after majority of members from the Government of Montenegro today voted against the proposal of civil society organizations to urgently organise a special, open to the public session of the Operational Team, whereby it would be discussed on reasons why the Government decided to de facto dismiss current Operational Team by passing a new Decision a week ago.
Detailed reasons for resignations are in the text of the resignation, which you can find below.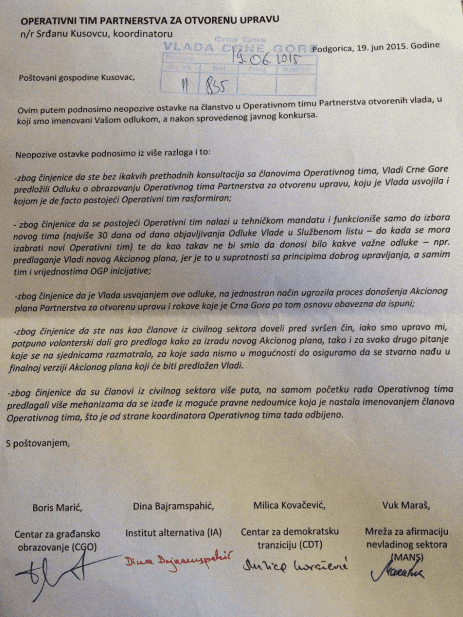 Boris Marić, (CCE)
Dina Bajramspahić, (IA)
Milica Kovačević, (CDT)
Vuk Maraš, (MANS)