The European Union (EU) is tired of enlargement and the citizens of the region are tired of waiting for the benefits of EU integration. It is obvious that the existing approach does not yield results and that fresh ideas are needed.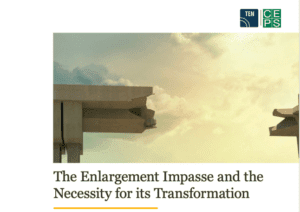 In order to contribute to the new dynamics of EU enlargement to the Western Balkan, within the network of think tanks from the region TEN  (Think for Europe Network), and together with the Center for European Policy Studies from Brussels, we have prepared  set of new ideas.  Our ideas are focused on early EU integration, which will provide more tangible incentives for countries aspiring to full membership.
We advocate the adoption of a new methodology, which will enable gradual functional and institutional integration based on an objective monitoring, which will be accompanied by concrete quantitative indicators of progress.
Our ideas were sent at the moment when the EU presidency is taken over by Slovenia, which promised that enlargement will be in its focus. Read more on this link.