Despite the Government's persistent boasting about participation of civil society in Montenegrin negotiations, it continues to create parallel negotiating structure and parallel documents besides those already in force, excluding NGOs from its preparation and monitoring.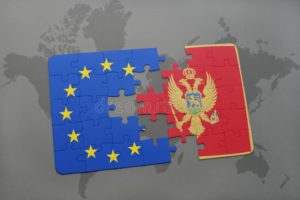 Having established the Council for Rule of Law as a parallel structure to the Working Groups for Chapters 23 and 24, which serve completely the same purpose, in February 2018, the Government of Montenegro adopted the Dynamic Plan of Work on Interim and Closing Benchmarks in EU-Montenegro Negotiating Chapters [1].
Since the contents of the Plan are not known, it is not clear how this document relates to the Action Plans for Chapters 23 and 24 and other documents in force, nor whether new measures are envisaged that would stimulate the implementation of benchmarks.
Although Montenegro is the first country to include representatives of non-governmental organisations in the formal negotiating structure, namely Working Groups for negotiation chapters, NGOs are not (publicly) invited to participate in the preparation, even for chapters that they work on as formal members of working groups. This also applies to the area of rule of law (Chapters 23 and 24).
Despite the fact that no reason can be found for this document not to be available, the Ministry of European Affairs did not submit the Plan to the Institute Alternative in April this year. The Ministry of Justice, as a body in charge of reforms in Chapter 23, also failed to submit the Plan to IA. Instead, it forwarded the request to the MEA, although it is factually in possession of this document.
Although there are no grounds for this document to be unavailable to citizens, it is paradoxical that it is also unavailable for full members of the Working Groups, even those members who have signed a Confidentiality Statement by which they committed to keeping data in accordance with the law, as is the case with the IA representative. Thus, the members of Working groups coming from NGOs have once again been put at a disadvantage.
At the meeting of the NGO representatives with the new Chief Negotiator held on June 12, IA raised all of the mentioned issues concerning transparency and Government's persistent efforts to marginalise NGOs and prevent them from following and contributing to the negotiations. However, nothing has been done to date.
It is also interesting that the Government envisaged that the Ministry of European Affairs will "inform the Government on the monthly basis about the implementation of the Dynamic Plan". From February 2018 to the end of June 2018, there were no reports and information on the implementation of the Dynamic Plan on the Government's agenda, and the Ministry of European Affairs Ministry has been abolished in the meantime.
Dina Bajramspahić
Public Policy Researcher and a member of the Working Group for Chapter 23 "Judiciary and Fundamental Rights"
[1] Information on the Special Government Session during which the Dynamic Plan was adopted (held on 16th February 2018) http://www.predsjednik.gov.me/vijesti/181768/Vlada-odrzala-Posebnu-sjednicu-na-temu-Evropske-agende-ispunjavanje-obaveza-evropske-integracije-duznost-je-svih-segmenata-drust.html