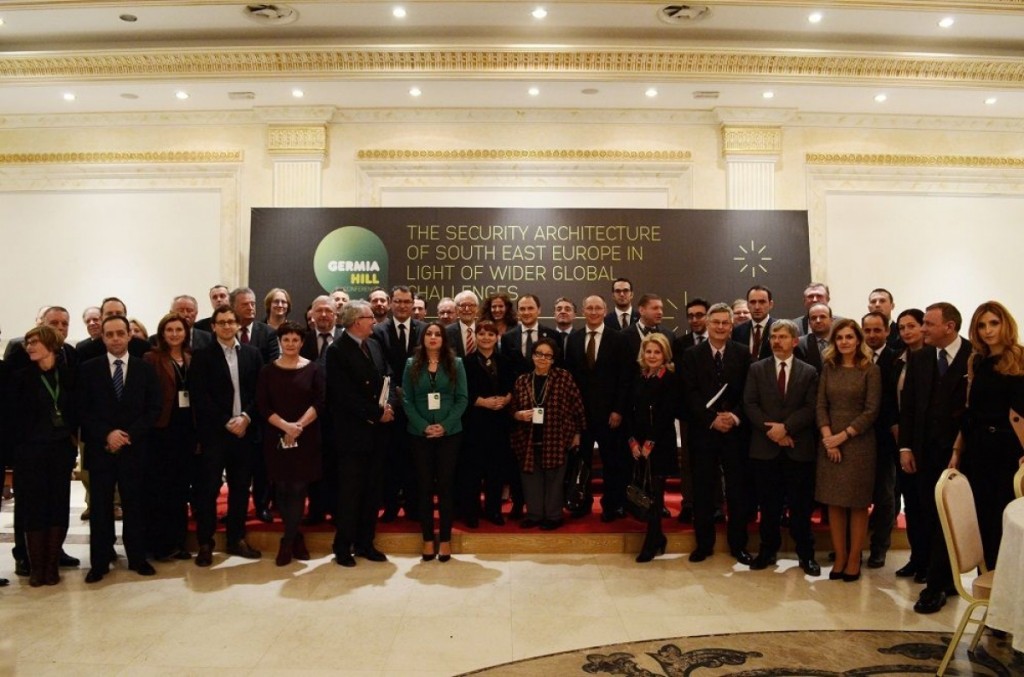 Milena Milošević, public policy researcher at Institute alternative, has participated at the Germia Hill Conference 2016, held on February 2nd and 3rd in Prishtina. The conference organised by the Ministry of Foreign Affairs of Kosovo in conjuction with Aspen Institute Germany offered a framework to explicate a complex geopolitical landscape from a South East European perspective.
NATO continues to remain the only collective security aspiration; however, just like the rest of Europe, the countries of South East Europe all share the same concerns and are not immune from contemporary foreign policy and security challenges. Being confronted with a new armed conflict in Ukraine and an escalating war in Syria South East Europe continues to face numerous challenges in the context of Euro-Atlantic integration.
The conference brought together around 200 guests from 40 countries from variuos field of work and interest: high-level decision-makers and experts in the field of foreign and security policies, public policy researchers and media representatives who elaborated on solutions for current challenges, from the perspective of South East Europe; a region that due to its geographical position and its ongoing transition and reform processes is left particularly vulnerable to the security challenges the entire European continent is facing.