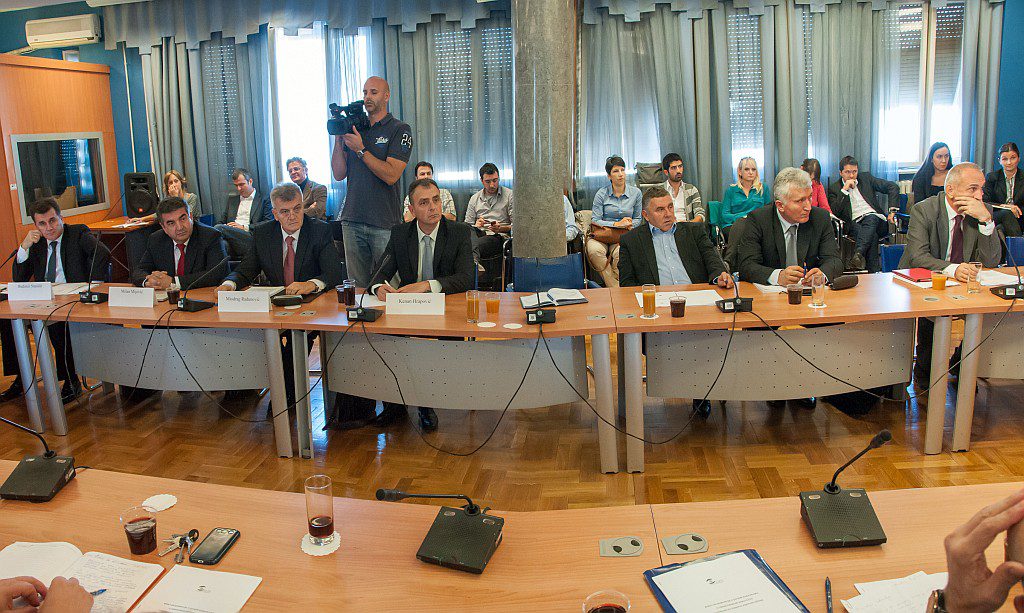 At their first joint meeting, the Committee on Labor, Health and Social Welfare and the Committee on Economy, Finance and Budget held a control hearing on the subject of "Public procurements in the health sector". The discussion was aimed at providing an overview of key problems causing the present crisis in the health sector, particularly the issue of introducing a centralized system of public procurements, problems in tendering for procurement of medicines, etc.
Besides the Minister of Finance and the Director of Public Procurement Administration, the meeting was attended by the Director of the Health Insurance Fund, the Director of Clinical Centre of Montenegro, the Director of Institute for Public Health and Pharmacy "Montefarm" and the Programme Coordinator at Centre for Monitoring and Research (CeMi).
President of the Managing Board of Institute Alternative, Stevo Muk, took part in the discussion and pointed out the issues caused by different interpretations of the Law on Public Procurements in public procurement procedures, as well as the deficiencies of particular legal provisions and the ways of overcoming them.
Related Articles:

Initiative for conducting a consultative hearing on public procurement in the health sector (28.06.2013)
Protest over rejection of our initiative (03.07.2013)