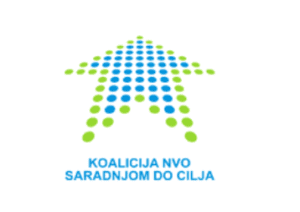 Coalition "Cooperating Towards Goal" calls upon the Ministry of Finance and the Government of Montenegro to urgently fulfil their legal obligations and adopt the Decree on co-financing of the EU projects for national non-governmental organisations. The state made a commitment to support NGO projects that have been selected through demanding and complex EU tenders, taking into consideration that EU grants require co-financing from each beneficiary.
The Ministry and the Government had to meet this obligation immediately after the entry into force of the Amendments to the Law on Non-Governmental Organisations, in January 2018. The draft Decree was put up for public discussion in July 2017, which means that the text of the Decree has been finalised and that there is no reason, except potentially a political one, for its adoption to be postponed for so long.
However, even six months after the entry into force of the Law, the Ministry and the Government have not adopted the bylaw regulating co-financing which is necessary for the Law to be applied completely. With this, the Government directly jeopardises successful implementation of these projects and leaves uncertainty in regard to the necessary co-financing for non-governmental organisations.
We recall, all projects supported by the EU in Montenegro trough calls for NGOs proposals are related to solving key issues in the area of the rule of law and human rights in Montenegro, which are, at least declared, priorities of the Government. Importance of reforms in these areas has been clearly underlined by the European Commission in the latest Report on Montenegro, where expectations of concrete results in the rule of law and the protection of human rights are clearly stated. It is therefore necessary for the Government to recognise significance of these projects, and enable their full realisation and impact on reforms in these key areas through their co-financing.
Therefore, we expect the Government to adopt the Decree as soon as possible, given it was obliged to do this almost six months ago. If the Government continues to be reluctant when it comes to adopting the Decree, it will leave space for suspicion that the Government does not intend to provide the support for NGO projects at all. This would be a clear sign that the matter at hand is of political nature, and that the laws in this country are not mandatory for those who create them.
NGOs Coalition "Cooperating Towards Goal" currently brings together 99 non-governmental organisations from all over Montenegro and represents the largest organised coalition of NGOs in the country.
Ana Novaković, President of the Managing Board