The meeting that was held in Oslo, Norway, marked the beginning of implementation of the project "Western Balkans Civilian Capacities for Peace Operations". This project is realized by Belgrade Centre for Security Policy (BCSP) and Norwegian Institute of International Affairs (NUPI), with the support of the Royal Norwegian Ministry of Foreign Affairs.
Researcher Marko Sošić participates in the project in front of Institute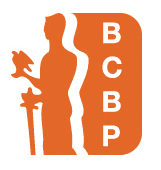 Alternative and is responsible for producing the analysis of Montenegro's civilian capacities for participation in peacekeeping missions. Besides Institute Alternative, organizations that are involved at this stage of project implementation include the following: Analitika from Skopje, Centre for Security Studies from Bosnia and Herzegovina, Institute for Democracy and Mediation from Tirana, and Center for Peace Studies from Zagreb.