Citizens do not participate enough in public debates on local municipalities' budgets, which is largely a consequence of the lack of information on possibilities to participate in decision-making at the local level.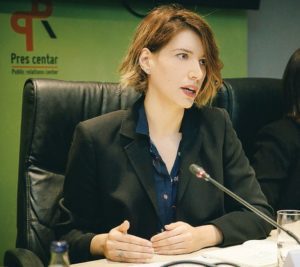 This conclusion is embedded in the reports on public debates on the local budgets' drafts for 2017, collected by Institute Alternative.
Citizens of municipality Ulcinj, exactly 60 of them, are the most interested in the way their money is being spent. This is due to the proactive publishing and informing on public debates in various local communities in this municipality.
Apart from Ulcinj, however, there hasn't been significant number of citizens who have expressed their opinion on the ways their local municipality plans to spend money.
"Around 20 interested citizens" participated in public debate in Nikšić, while the number has been significantly lower in municipality Žabljak, with only two citizens present at the assembly of citizens. The rest of the local municipalities ether have not reported on the citizens' presence, or the citizens have not participated at all, which has been the case with the public debate on the draft budget for 2017 for the Capital City of Podgorica.
Poor attendance of public debates is a consequence of the weak efforts of local authorities to improve their mechanisms for informing citizens about the matter.
Local municipalities publish draft budgets, calls for public debates and public debates' programme on their websites. Some of them are transparent and the documents are accessible in various sections ("budget", "service for citizens", "open city", "documents"), which is the case of municipality Berane, Žabljak, Andrijevica, Kotor, Pljevlja, Budva and Bar.
However, most municipalities still urge citizens to personally collect documentation in municipality offices, or to inform themselves on the public debate programme on the notice board in Municipality Building. It is problematic that most of the municipalities do not report precisely and in detail on the public debate, number of participants, especially citizens.
The form and contents of the reports on public debates are not prescribed, so it is in the will of the local self-government to report on the discussion, comments and suggestions submitted and, finally, on the response of local authorities.
In the case of Gusinje municipality, the report on public debate was written even manually.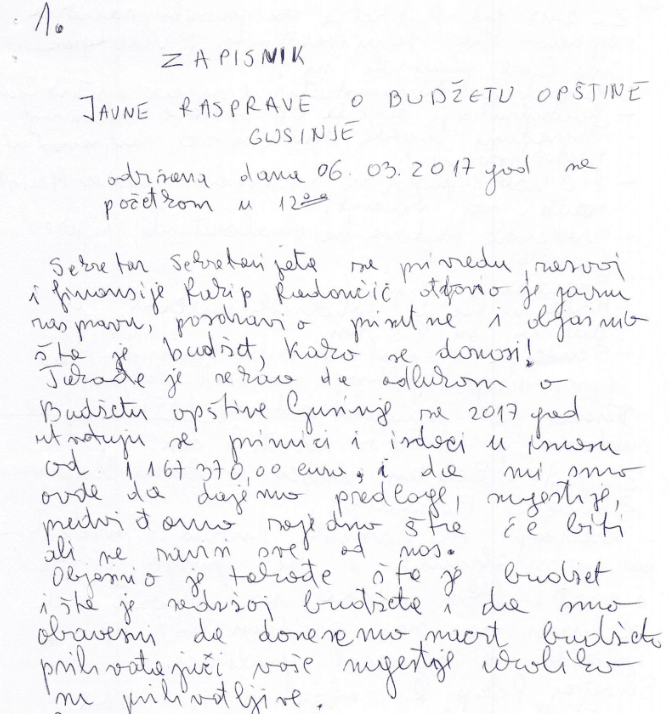 These findings are confirmation of the results of a survey, which IPSOS agency conducted in February this year, within the project IA conducts with partners with the support of the European Union – "Civil Society for Good Governance: To Act and Account!".
The research has shown that the majority of citizens (58%) were not informed about public debates organized by public authorities, 38% of the population was somewhat informed, but a very small number was well informed (4%).
Of those people who said they are informed about public debates (total 42%), low number of them has taken part in public debates – only 3%.
Ivana Bogojević
Public policy researcher