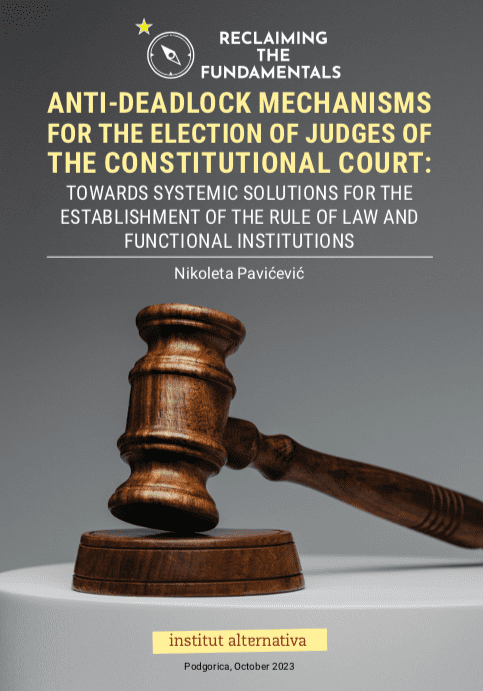 Although the election of judges by three-thirds majority in the second vote, which was proposed by the Venice Commission, is intended to serve as an anti-deadlock mechanism, it is not functional in the current political climate.
The above statement is supported by the fact that the Constitutional Court was deadlocked for almost six months because the MPs could not reach an agreement on the proposed candidates. Consequently, the Court was unable to decide in many cases within its jurisdiction, including the appeals on election processes and whether the President of the State had violated the Constitution.
In the absence of mechanisms that could "force" the MPs to elect the missing judges, the work of the Court was unblocked after six attempts by finally reaching the consensus, under the pressure under the pressure of the European Union and following the announcement of a possible suspension of the accession negotiations. At the beginning, it is important to note that appointments in the judiciary are recognised as one of the key challenges for meeting the benchmarks from Chapter 23 (Judiciary and Fundamental Rights) in the negotiation process between Montenegro and the European Union.
As it is highly probable that in the next two years the Constitutional Court will lose three of the current six judges because they will become eligible for retirement, there is a danger that this institution will end up deadlocked once again, without a quorum required for decision-making. The objective of this paper is to examine the potential mechanisms for unblocking the election of judges of the Constitutional Court in Montenegro through a comparative analysis of models used for the election of constitutional court judges in the region and in the member states of the European Union, and to offer recommendations to reduce the possibility of a repeated deadlock.